The department of Surgery provides high standards of care for both outdoor and indoor patients related to General and Minimal Access Surgery.
Specialized services like Urology, Oncosurgery, Colorectal surgery, Neurosurgery,Bariatric Surgery and Diagnostic and Therapeutic Endoscopies are also available.
Emergency Services are provided round the clock for all kinds of surgical emergencies including trauma..
Facilities

Available:
General and Laparoscopic Surgeries
Trauma Surgeries
Pediatric Surgery
Onco-surgery
Bariatric surgery
Endoscopy
Urology
Gastrointestinal Surgery
Neurosurgery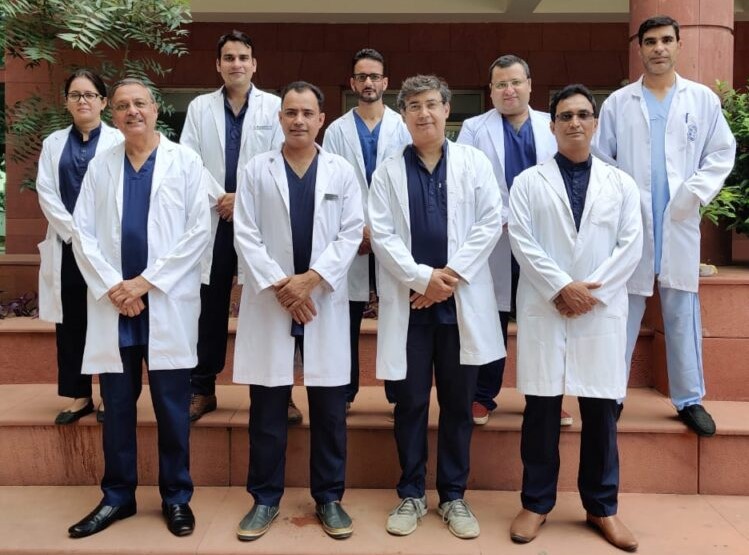 OPD
There is a separate outdoor patient department located on the ground floor of the New Hospital Block. Surgical OPD functions from Surgery OPD 1-4. Registration timing for the OPD is 9:00 AM to 4:00 PM. Separate male and female dressings room are available. A minor OT is attached where all the minor procedures like excision, debridement, cystoscopy and other minor procedures are carried out mainly under local anaesthesia. Endoscopy suit is also attached with the minor OT complex where both upper and lower GI endoscopies are carried out.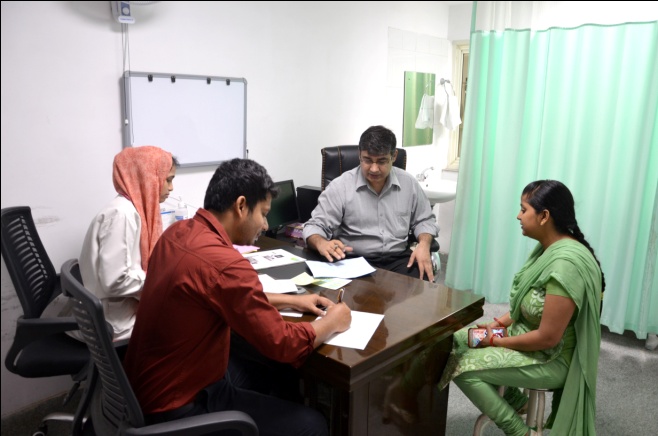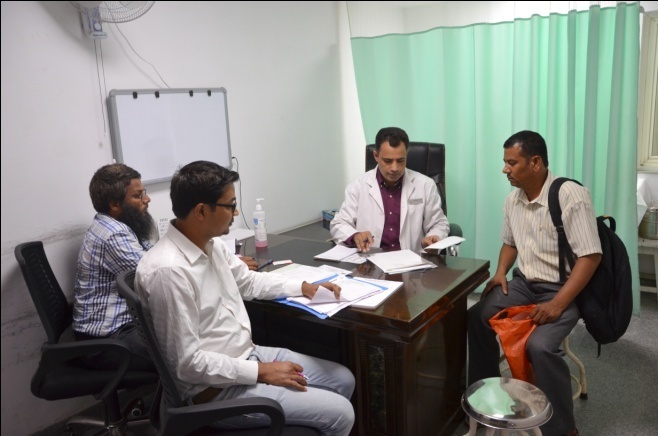 Emergency
All emergency surgery patients have to report to the Casualty Medical Officer in the A&E department which is located in the old building.
After initial emergency treatment and completion of medico-legal formalities, if any, Patients are referred to the Surgical ward, 3rd floor, New Hospital Block where further surgical management is carried out.

Wards

(Indoor Patients)
Routine general surgery patients are admitted in wards situated on the 3rd and 4th floor New Surgical Block.
Sixty beds are available on each floor with beds equally divided between male and female wards.
Every ward has its own procedure cum dressing room well equipped to perform most of the routine minor procedures
Surgica Itensive

Care Unit (SICU)

A dedicated state of the art 13 bedded surgical ICU is present on the 7th floor of the New Hospital Block.It is all equipped with multipara monitors, Ventilators and central supply of gases and suction.



Operation

Theatres(OTs)

There are two OT complexes, one located in each new and old Block. New block OT Complex is located on 8th floor and has five state of the art modular OTs, well equipped with all latest anaesthesia and surgical equipments. Two OTs are dedicated to General Surgery for which one is reserved for Minimal Access Surgeries. There is a separate emergency OT.