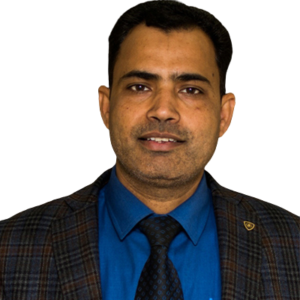 The advancement in scientific and technological research has taken healthcare skills and facilities to a state of art level. The improvement in the qualitative aspects of healthcare, the exponential escalation in the cost of the construction and equipping of hospital and resource constraints, offer new challenges in effective utilization and conservation of resources.
The epidemiological transition has been from a disease profile in which emergence of highly communicable viral diseases, lifestyle related disease, accident and injuries are the major cause of morbidity & mortality. The consumer's and regulatory authorities are increasingly demanding convenient, reliable and timely services provided in a caring, safe and highly quality environment.
HAHC Hospital is committed for providing the safest & highest quality care to patient. we measure our performance and compare the outcome of our care with medical centres nationwide in our effort to continually improve the care we provide. Our belief is that sharing result with the public is an obligation and critical factor in our mission of continuous improvement. We define quality patient care as superior care and outcomes, outstanding patient safety and care delivered in a timely manner
Patients during their stay at HAHC Hospital is at the center of healthcare team, with open communication targeted at restoration of health. The guiding principles in this relationship are confidentiality, impartiality and informality. The patient aligned care team at HAHC Hospital provide patient driven, proactive, personalized team based care, oriented towards wellness and disease prevention resulting in improvement in patient satisfaction.
Prof. (Dr) Musharraf Husain
Medical Superintendent
HAHC Hospital